Dr. James Edwards
I am a social scientist conducting research on numerous dimensions of socio-ecological and socio-technical systems in Europe and beyond.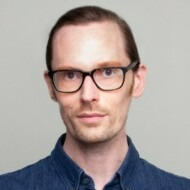 Short bio
Dr. Edwards is a social scientist with an interest in socio-ecological and socio-technical systems, the emergence and transformation of markets and market-based societies, and the potential of interdisciplinary research and innovation to improve human well-being. After receiving his PhD in Systematic Musicology from UCLA, he worked as a visiting scholar at Okinawa International University and taught at Lewis & Clark College before joining the sociological research team at SINUS Markt- und Sozialforschung GmbH in 2017. His work consists of research coordination and consulting for governmental and civil society organisations worldwide. He has led numerous quantitative and qualitative studies and published on a wide range of topics, including megatrends such as digitalisation, migration, and the energy transition.
Contributions
Questo policy brief mira a fornire agli enti finanziatori strumenti pratici per anticipare e mitigare i rischi associati ai progetti di ricerca sulla migrazione internazionale che combinano i tradizionali metodi di ricerca sociale con…
Read More...