Dr. Maria Yordanova
Senior Research Fellow, Center for the Study of Democracy, maria.yordanova@online.bg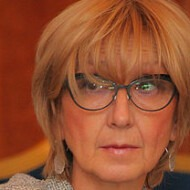 Short bio
Maria Yordanova is a researcher in the field of justice and protection of human rights, development of the legal and strategic framework for the introduction of information technology for case management in the judiciary, application of new instruments for judicial cooperation between EU Member States in criminal matters (European Arrest Warrant, European Investigation Order). She has coordinated a number of projects in the area of human rights, justice, liberty and security, several research initiatives to improve prison conditions and rights of victims of crimes, as well as studies on public confidence in the criminal justice system.

Since 2008, Maria Yordanova is the Center's representative in the Fundamental Rights Platform of the EU Fundamental Rights Agency. She is also member of the International Scientific Committee of Archivio Penale.

Ms Yordanova holds a PhD in Law from the Sofia University St. Kliment Ohridski.